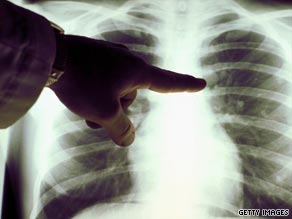 According to a CNN article a solider died after receiving a lung transplant from a person who was a heavy smoker. "
Corporal Matthew Millington, 31, died at his home in 2008, less than a year after receiving a transplant that was supposed to save his life at Papworth Hospital -- the UK's largest specialist cardiothoracic hospital, in Cambridgeshire, east England," the article stated. After the transplant cancerous cells were found leading to the need for radiation therapy.
To read the full article please click here.
This sad article points to the tragedy of receiving less than healthy lungs. It also asks the question should smokers' lungs be used in cases of transplant?